Website Terms and Conditions
At Mktin Ideas® we legally protect your website through the preparation of Terms and Conditions of Use, indicated for each website according to the line of business of your company. It is important to mention that we do this through a team of lawyers who are experts in the subject regulation of the internet, which is a key point of protection that your website needs and should include.
LEARN ABOUT THE BENEFITS OF THE LEGAL PROTECTION THAT YOUR WEBSITE NEEDS.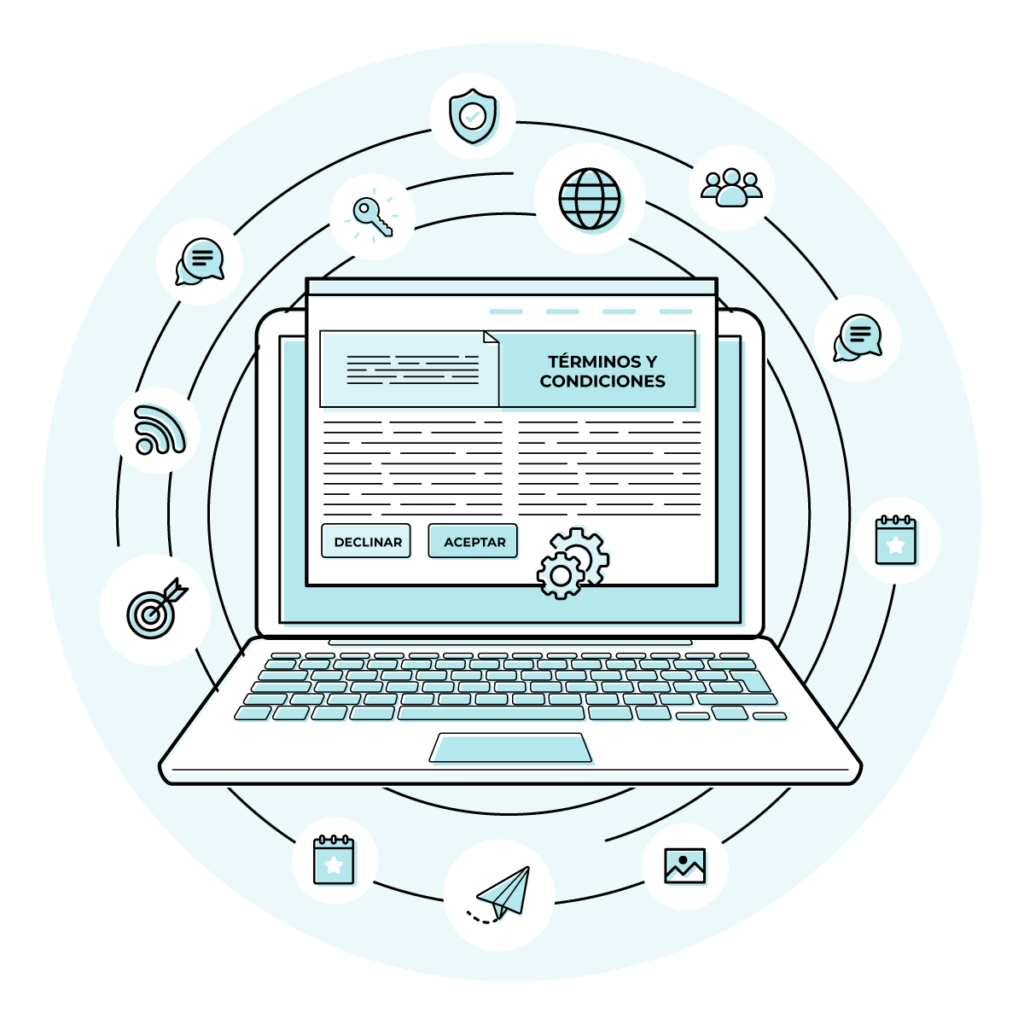 Terms and Conditions of Use
Legal Protection for Your Website
The fact that your website has Terms and Conditions of Use provides a higher level of trust and legal security to the users who browse your website as well as to you as its owner, since the type of people to whom it goes is also established. directed and the responsibilities that they acquire when making use of your website or the services that you offer within it.
Terms and Conditions of Use
The Terms and Conditions of Use include various guidelines in relation to the content, products and/or services that are available within your site, and are adapted based on the needs and characteristics of your website, therefore you must take Consider, among other things, the following:
The type of public to which the website is directed, that is, if it is for all types of public or if it is only for adults.
If access to your site will require a user registration, or on the contrary it will be available to the public without the need for registration.
If it will be necessary to pay for any provision of services or make purchases within the site or, it will be free of charge.
Let's talk about the importance of Legal Terms for your Website.
Provide your information in the following form by filling in all the fields to schedule an appointment in our office (or by videoconference if you are from abroad) to talk to you about our services.